After living in the US for 30 years, the Dingoes' guitaris and principal songwriter Kerryn Tolhurst, has returned home to Melbourne. The Kerryn Tolhurst Band features Robert Price on vocals with whom Kerryn worked in "Rattling Sabres" in the late '80's(and recorded Kerryn's song "All Fired Up", which later became a worldwide hit for Pat Benatar.) An album of well-written songs from great musicians. Worth a serious listen.
Purchase Out Of The Shadows - Click Here
Alby Falzon's "Morning of the Earth" DVD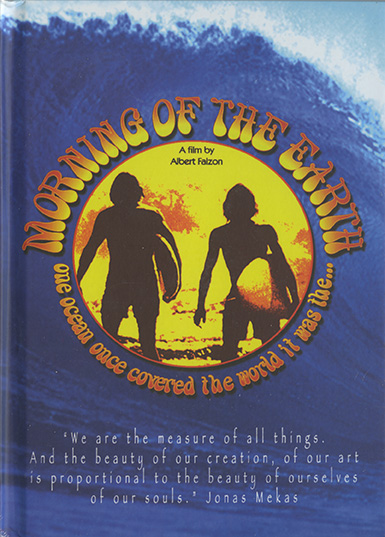 IN STOCK NOW If you are interested in buying a copy, send an email to david@bombora.net.au We'll make it happen.
Waltzing The Plank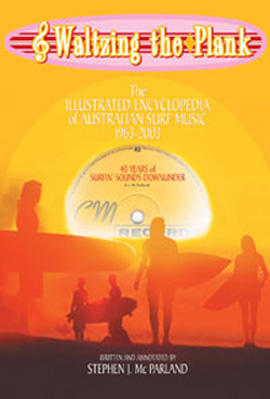 The illustrated encyclopedia of Australian surf music, by surf music historian and guru Stephen McParland
"This is an awesome piece of work – the 50 year history of Australian surf music – by a totally delightful but crazy guy. You owe it to him to have a look at this book."
David Minear, Bombora's Big Kahuna.
"Anything you want to know about Australian surf music – no, make that anything there is to know about Australian surf music – can be found within the plentiful pages of this quite amazing digital encyclopaedia."
Pacific Longboarder Magazine
More from Bombora