"These days we carry a very limited list of DVDs. Everybody must have all they need.  However, the ones we do have are great.
The most popular is without doubt Morning Of The Earth. It's a classic and my favourite of surf movie of all time. Thank you Albe Falzon. That's why we always have it in stock.
So have a look through the list below and email david@bombora.net.au with the titles and a contact number and I'll be in touch to arrange payment and delivery.
Call it old-fashioned – but it works." 
David Minear
Bombora DVDs currently in stock:
| | |
| --- | --- |
|   | Morning Of The Earth |
|   | The Life & Times Of Alby Falzon (1 only) |
| | Going Vertical |
| | Delightful Rain |
|   | Believe (1 only) |
| | Last hope |
| | A Fly In The Champagne |
| | Little Black Wheels |
Alby Falzon's "Morning of the Earth" DVD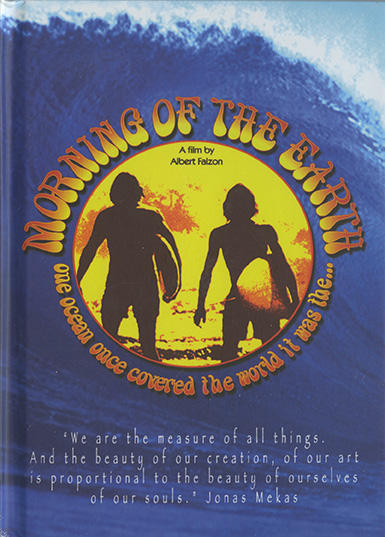 IN STOCK NOW If you are interested in buying a copy, send an email to david@bombora.net.au We'll make it happen.
Waltzing The Plank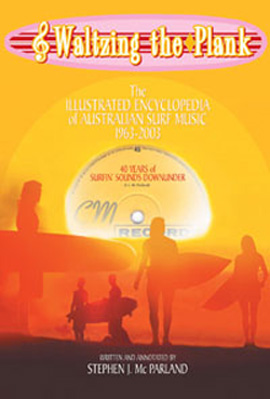 The illustrated encyclopedia of Australian surf music, by surf music historian and guru Stephen McParland
"This is an awesome piece of work – the 50 year history of Australian surf music – by a totally delightful but crazy guy. You owe it to him to have a look at this book."
David Minear, Bombora's Big Kahuna.
"Anything you want to know about Australian surf music – no, make that anything there is to know about Australian surf music – can be found within the plentiful pages of this quite amazing digital encyclopaedia."
Pacific Longboarder Magazine
More from Bombora